PULL RIGHT IN...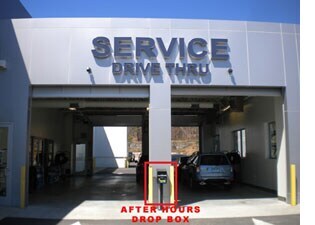 Please pull into the drive-thru service reception area on the right side of the building so our friendly greeters can assist you.
Need a free loaner?
Center Subaru has
25
of them!
Call (888) 722-8905
| (860) 489-1301
to reserve yours now.
In a hurry?
Try
Center Subaru's EXPRESS Service
- no appointment required!
After hours?
Please use our secure drop box for your keys.
Customers scheduling the AIRBAG RECALL please note:  Performance of this recall will depend on availability of required parts and may take additional time or not be performed at the same time with your other scheduled services.  Please contact the dealership for additional details and availability.