First and foremost, we want you to know that we value and prioritize the health and safety of our customers and staff. Center Subaru is taking the extra steps necessary to maintain a healthy and sanitary workplace while still meeting our customers' needs. We are eager to provide you with a clean, comfortable and safe experience for car shopping or servicing.
We continue to monitor information and implement procedures from state health authorities and the CDC to do our part in helping keep people safe and healthy.
Center Subaru has adopted the following safety measures in accordance with the State of Connecticut May 20th Sector rules for our Sales Showroom, Service Department & Parts Department:
Social distancing
Wearing of face masks
Daily employee health statements
50% Showroom capacity
Outside seating
Hourly disinfecting
Disinfecting between customer visits
Desktop Plexiglass negotiating shields in the showroom, finance office, and service advisor stations
Hand sanitizer stations at each entrance and exit
Steering wheel covers and shift nub covers changed between test drives
Private test drives

When visiting Center Subaru, we encourage you to abide by the following safety guidelines:
Do not visit if you feel sick
Wear a mask while in the building. If you do not have one, we will provide one for you while you are visiting Center Subaru.
Wash your hands
Use complimentary hand sanitizer
Use the designated entrances and exits
Follow directional floor traffic arrows
Do not enter "Employee Only" areas

We continue to go the extra mile while servicing your vehicle:
Application of Center Subaru's vehicle sanitizer with every service appointment - our anti-microbial technology is applied to all areas that we touch or come in contact with on your vehicle, safely eliminating 99.9% of viruses, bacteria, mold, fungus and other harmful organisms and odors from your vehicle.

Application of Center Subaru's vehicle sanitizer on all loaners.
Shift covers & Steering Wheel covers used during all maintenance/service.
Contact-free drop-off and pick-up procedures in place
Service waiting lounge spaced out to allow for social distancing and customer comfort.
Virtual Sales and Service Pick-up/Delivery continuation:
Center Subaru is continuing to offer remote vehicle purchasing - this includes appraisals, trade, and finance with curbside or at-home delivery
Center Subaru is continuing to offer Service appointment at-home pickup and dropoff.We will be adjusting schedules and operations for some of our staff to ensure that we stay well and can continue serving our customers efficiently. These schedule adjustments should have minimal impact on our in-store operations.

Our website is a helpful
resource for shopping and researching vehicles
, finding service and parts information, and communicating directly with the dealership. We will also continue to offer vehicle pick-up and delivery services for sales and service.
No matter the department you're looking to reach, we have staff available to answer your questions and assist with your needs. You can connect with a member of our team by phone or through our website.
CALL US AT 888-869-5889
On behalf of our dealership, thank you for being a loyal customer. Please don't hesitate to reach out as we remain dedicated to serving you for all of your automotive needs through this challenging time.

Thank you for your business and support.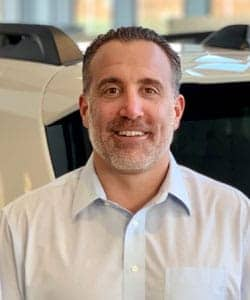 Andy Maiolo, General Manager